CASTEL DEL LUPO
The Castel del Lupo winery is a jewel of Oltrepò viticulture. It has a unique landscape, with a hundred hectares, an eighteenth-century palace and surrounding garden. In the magnificent hills of a historically suitable vinegrowing terroir, at Castel del Lupo we produce high-quality wines with a strong local identity, following the great Italian winemaking tradition. We are convinced that tradition must be combined with innovation and that the quality of the product cannot disregard important environmental requirements for sustainability. Therefore, we have decided to embrace the organic philosophy. Here we produce unique wines that are able to satisfy a modern and demanding clientele.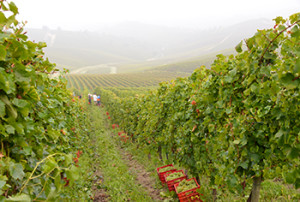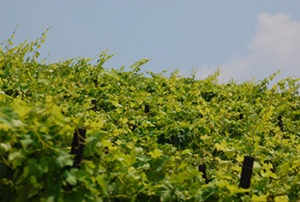 THE ORGANIC PHILOSOPHY. OUR CHOICE, OUR COMMITMENT
The organic philosophy aims to maintain the integrity of the environment, the ecosystem and soil fertility, without resorting to artificial substances at any stage of the production process. Running a winery according to the organic philosophy means starting from the vineyard. We are aware that a quality wine comes from always respecting and enhancing the fruit of the earth. The soft pressing of the grapes, the slow fermentation under temperature control, meticulous care and attention at every stage of the winemaking process allows us to achieve a rich and perfumed wine, while drastically reducing the use of sulfites and in full compliance with organic procedural guidelines.