A UNIQUE LANDSCAPE
The calcareous marl soil and steep, sunny vineyards in the high hills (300 meters above sea level) in the heart of the Oltrepò Pavese DOC area, make this a particularly suitable place for growing vines, which have found their natural habitat here. Our in-depth knowledge of the terroir and long vinegrowing experience have allowed us to understand the best ways and places for cultivating the different types of grapes that make up the history of Oltrepò viticulture. Only this perfect bond between soil, climate, vine and man's input can give high-quality, unique wines. Our estate is magnificently located and has a privileged view of the architecture and hills in the surrounding landscape.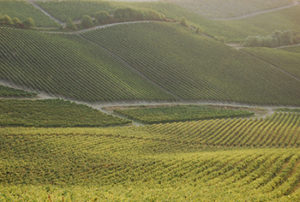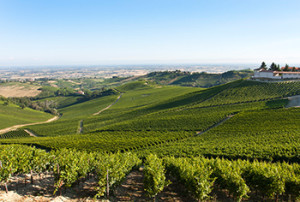 OUR HYSTORY
Castel del Lupo boasts centuries of history. Its existence was already documented in historic maps in 1301. But Castel del Lupo even has Roman origins, as shown by the place name "vicus luporum", which often crops up in old documents.
The Palazzo Pegazzera, a magnificent example an eighteenth-century Lombard villa, stands in this estate surrounded by a beautiful park. The Palace, with its internal chapel, is dedicated to San Carlo Borromeo and has been the site of the Almo Collegio Borromeo since 1717.


The most recent chapter in the history of Castel del Lupo began in 1974, when three entrepreneurs were enamored of the estate and decided to buy it. Many things have changed since then: we have bought new vineyards, put in new plants and structures, reorganized the estate and built the new wine cellar, which is large enough to house all the winery's production. In fact, all the grapes we use come exclusively from our estate. The new wine cellar is the heart of the winery; it is the place where our technicians work and where we continue to produce high-quality wine, also thanks to the modern and innovative technology we use. Today we can say that Castel del Lupo's success comes from afar, from decades of investments, experiments, efforts and struggles, in studying the terroir and the step-by- step construction of a modern and efficient winery.